Danielle
Dental Assistant
Danielle is a graduate of Lancaster Catholic High School as well as graduating from York Technical Institute where she became certified as a Dental Assistant. Danielle plans on attending YTI again in the spring to obtain her Expanded Function Dental Assisting Certification.
Danielle enjoys working with patients and prides herself on her work ethic and belief that we can make dentistry a fun and enjoyable environment, provide excellent patient care and have patients wanting to come back to keep up their excellent oral hygiene.
Danielle loves spending her free time with her husband and kids. She loves the beach, cooking authentic cuisines, and art in many forms.
Stachowicz Dental Studio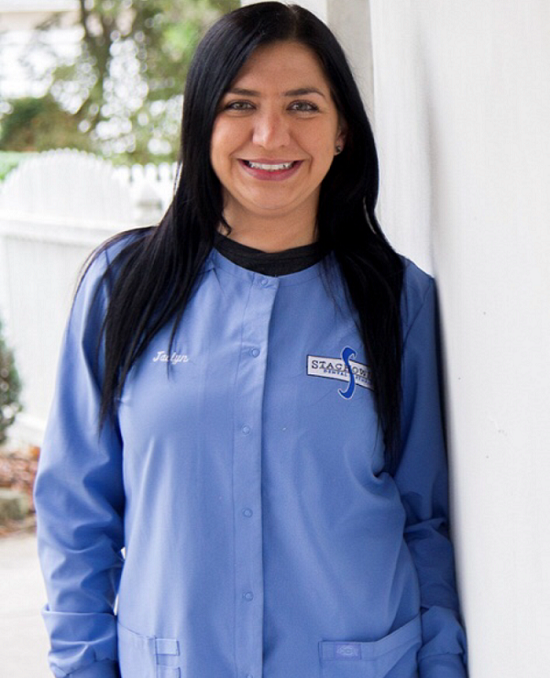 Jaclyn
Dental Hygienist
Jaclyn graduated from Southern Columbia Area High School in 2004 and she became an active part of the dental field. She started as a Dental Hygiene Assistant where she quickly became passionate about dentistry. In 2010 she graduated from Luzerne County Community College and obtained an Associate Degree of Applied Science in Dental Hygiene. She looks forward to getting to know her patients and is committed to providing them with the best dental care.
Stachowicz Dental Studio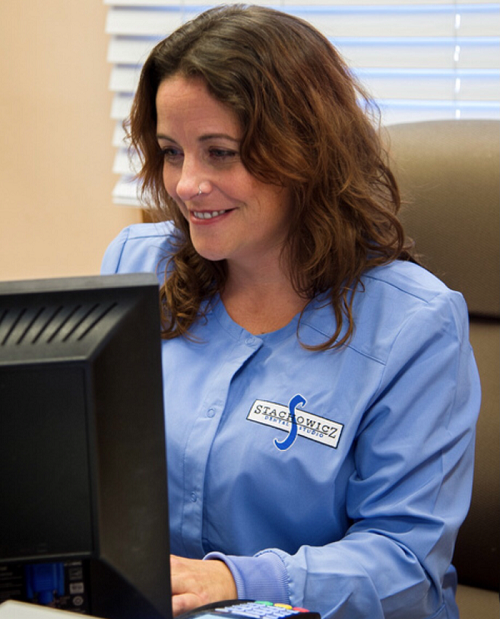 Jaime
Business Assistant
Jaime is a graduate of McCann School of Business where she obtained an Associate Degree in Medical/Dental Office Management. She has worked in the dental and customer service field for over 20 years. Jaime has two children, a freshman in college and a senior in high school. She enjoys nature walks with her dog, Roxy, the moon at the beach as well.
Stachowicz Dental Studio