Smile Makeover
Tired of masking your smile because you don't like the way your teeth look? A smile makeover can be a big boost to your confidence and self-esteem. With a total smile makeover, chipped teeth, cracked teeth, gapped teeth, crooked teeth, stained teeth and gapped teeth can be completely transformed into the smile of your dreams. This is done through a combination of restorative and cosmetic dental treatments, including white fillings, cosmetic dental bonding, porcelain veneers, cosmetic dental crowns, dental braces, dental bridges and dental implants.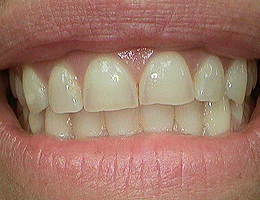 (Actual Patient)
Invisalign
Everyone's talking about Invisalign clear aligners, and for good reason. Invisalign braces have completely transformed the way we think about and experience dental clear aligners. With Invisalign clear aligners, there's no worry about metal brackets and wires that are uncomfortable and unattractive. Invisalign include a series of clear plastic aligners that are virtually invisible and completely removable. You can eat what you want, drink what you want, and brush and floss more thoroughly to keep your dental health in top shape!
Lumineers
Are you a candidate for veneers? Yes. LUMINEERS BY CERINATE are the biggest breakthrough ever in achieving the smile that you've always wished for. These contact lens-thin "smile shapers" are so thin, yet so strong, that there is no need for the removal of any sensitive tooth structure, no shots, no drilling, and therefore, NO PAIN. No matter what your problem is, LUMINEERS are the perfect solution to your smile issues!


Chipped Teeth

Do you have a chip on one of your teeth, like right in the front where everyone can see? Bet it bothers you big time. While bonding may offer a temporary fix, it may not be the most reliable way to ensure an attractive smile for the long run. LUMINEERS offers a painless, permanent and pleasant way to fix your chipped tooth for good. You'll always smile with confidence.

     

Spaced Teeth

Got a diastema between your front teeth or some other space that you really don't love? LUMINEERS is a fast, non-invasive procedure for fixing spaced teeth. In just two short visits to your dentist, these contact lens-thin "smile shapers" will eliminate the spaces, while keeping your original teeth intact.

     

Crooked Teeth

Crooked and crowded teeth are a common problem. You've probably been thinking for years now the only solution is orthodontics. This is no longer the case, Lumineers can eliminate the need for braces by the placement of this ultra-thin Cerinate porcelain, which permanently covers and corrects misaligned teeth.
Porcelain Veneers
Years ago, smile makeovers involved multiple dental treatments over a period of several months. That's no longer the case, thanks to porcelain veneers. Porcelain veneers are ultra thin shells made of translucent porcelain that can be bonded to your teeth for cosmetic purposes. Extremely versatile and durable, porcelain veneers are an excellent option whether you want a total smile makeover or need to cover a chipped tooth, mask a cracked tooth, or close gaps between your teeth. They require little to no prepping and can often be applied in just one dental visit!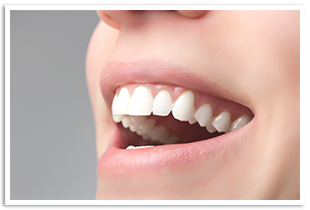 Snap-On Smile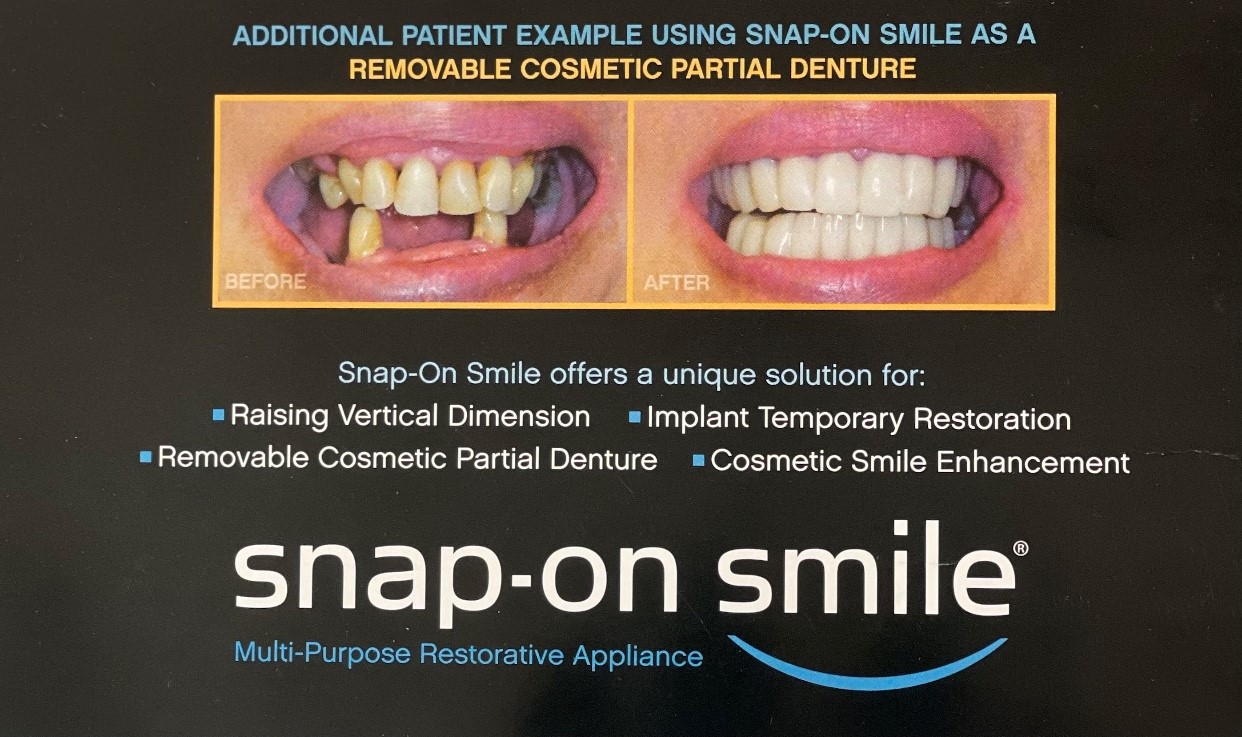 What is Snap-On Smile?

Snap-On Smile is a patented, easy and painless way to obtain a beautiful smile. It was invented by a dentist who realized that not everyone can afford thousands of dollars to get a Hollywood smile make-over. After years of extensive research and development, your dentist can now provide you with a Snap-On Smile that is thin and strong with the look of natural teeth. You can eat and drink with your Snap-On Smile. It's easy to care for and can be a temporary or permanent cosmetic solution. It's available for upper and lower teeth.



Snap-On Smile's unique, proprietary formula of hi-tech dental resin make it very thin yet extremely strong. It fits right over your own teeth to give you a beautiful, natural looking smile—even if you have stains, chips, gaps or missing teeth.



And for many people, Snap-On Smile can be life changing. It gives back the confidence to smile. Thousands of people worldwide have already experienced the unique benefits of Snap-On Smile.
ZOOM!/Venus/Sapphire Whitening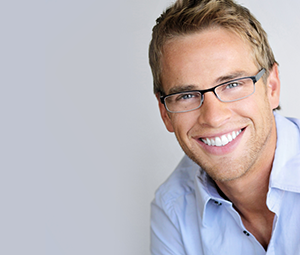 Today's teeth whitening treatments are so easy, convenient and affordable that they've become a regular part of everyone's beauty routine. If you haven't tried one yet, you'll be happy to know that you have plenty of choices. For the fastest, most dramatic results, consider laser teeth whitening. Laser teeth whitening treatments take just an hour and can whiten teeth up to 10 shades. If you're the do-it-yourself type, an at-home teeth whitening kit might be right for you. These professional grade teeth whitening kits produce excellent results over a longer period of time. They can be purchased from your dentist or over-the-counter, but for best results, it's recommended that you always consult with a dentist before trying any over-the-counter teeth whitening system.
Whitening your teeth has been proven to building self-confidence and increasing your overall attractiveness.  Stachowicz Dental Studio is proud to offer three different teeth whitening products, please make an appoinment to find which is best for you.

If you're pressed for time but still want the best that teeth whitening has to offer, ZOOM! whitening could be perfect for you. With ZOOM! whitening, bright, white teeth can be yours in about an hour. Using light activated whitening gel, ZOOM! whitening is fast, safe and more effective than take-home whitening kits. Whether you're a busy professional, have a special event coming up or just want a smile boost, ZOOM! whitening is great for just about everyone.



Venus teeth whitening, a fast, effective solution to a whiter smile and better self-confidence. Remove old coffee or cigarette stains and increase tooth brilliance with our Venus procedure! Venus offers unrivaled

We are proudly trained and certified to offer the Venus whitening procedure for the Lebanon County/Central Pennsylvania area.  We want to improve your smile and your self-confidence today! Call us for a free consultation!

Sapphire Plus generates and delivers maximum curing and whitening power to the restoration with the new Power Conversion Technology. This power train forms a coherent beam of light for the fastest curing and hardest composites no matter the distance. Or, with the patented Whitening Crystal, gently illuminate both arches for hands-free whitening to achieve noticeably whiter teeth in only 30 minutes or less with the LUMIBrite Chairside Whitening System. No other light has the remarkable performance of the Sapphire Plus, and independent research proves it.
Cosmetic Dental Bonding
Cosmetic dental bonding is a versatile and affordable way to improve the appearance of chipped teeth, stained teeth and gapped teeth. As one of the most conservative cosmetic dentistry treatments around, cosmetic dental bonding requires little to no prepping and preserves most of the natural tooth structure. And it's fast, too! Dental bonding usually takes just one visit to complete.
Cosmetic Dental Implants
It's almost impossible to feel confident when you smile if you're missing teeth. Cosmetic dental implants can change that. With cosmetic dental implants, you get the best in function and aesthetics. Cosmetic dental implants are securely anchored in the jaw bone for maximum comfort and durability. The replacement tooth, or dental crown, is made of tooth-colored porcelain so that your cosmetic dental implants look, feel and function just like your real teeth!