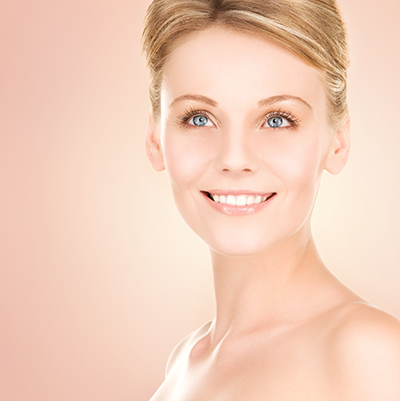 We are proud to offer Botox and Juvéderm at our office! When you think of dentistry, you may not think of Botox and dermal fillers. But the truth is, the appearance of your mouth and entire face has a lot to do with your confidence and how you look and feel.
Today, cosmetic dentists have the skill and know-how to use Botox and dermal fillers to enhance your lips, smooth lip lines, reduce "gummy" smiles and eliminate wrinkles around the mouth to make your smile look it's best. By adding Botox to the forehead area and around the eyes, the entire face can be balanced out for an all over healthy, youthful appearance. All patients are treated to a complimentary consultation to see which options are right for you.
Botox
Botox is prescription medication that is used to improve the appearance of fine lines and wrinkles in the crow's feet around the eyes and in the frown lines of the forehead. These lines and wrinkles in the skin are caused by repetitive use of the underlying muscles. Small injections are made to decrease the muscular activity in the desired areas. This reduces the wrinkles and helps to prevent those muscles from creating future wrinkles. The Botox procedure is usually completed within 10-15 minutes and lasts approximately 4 months.
In addition to its cosmetic applications, Botox can also be used to effectively treat conditions such as chronic headaches and TMJ problems.
Before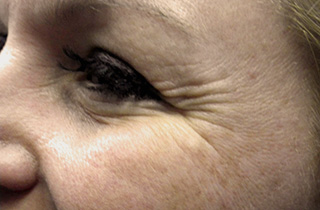 After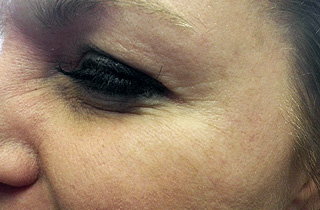 Before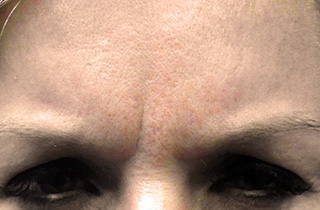 After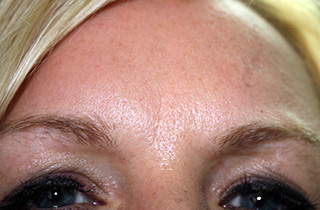 Juvéderm
Juvéderm is a dermal filler that is most frequently used to add volume in the "marionette lines" that run between the side of the nose and the corners of the mouth or to "plump" lips, giving them a fuller appearance. Juvederm is injected directly where it is needed and the results are immediate and last for up to a year.
Before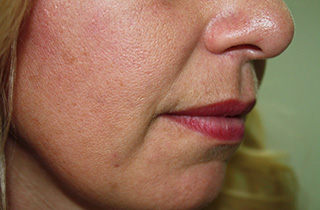 After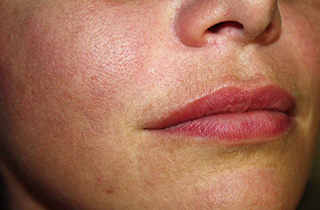 Before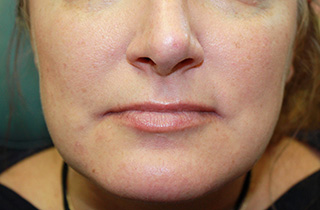 After